RL-2000 is the latest generation of ELDIS primary surveillance radars for Terminal Approach Control Area. The radar meets EUROCONTROL and ICAO standards. The RL-2000 features fully solid-state highly modular configuration, fail-safe system and low lifecycle costs. Standard RL-2000 configuration includes the meteo channel. Whole system can be extended by monopulse secondary surveillance radar MSSR-1. This configuration extension represents an integrated system solution for TMA.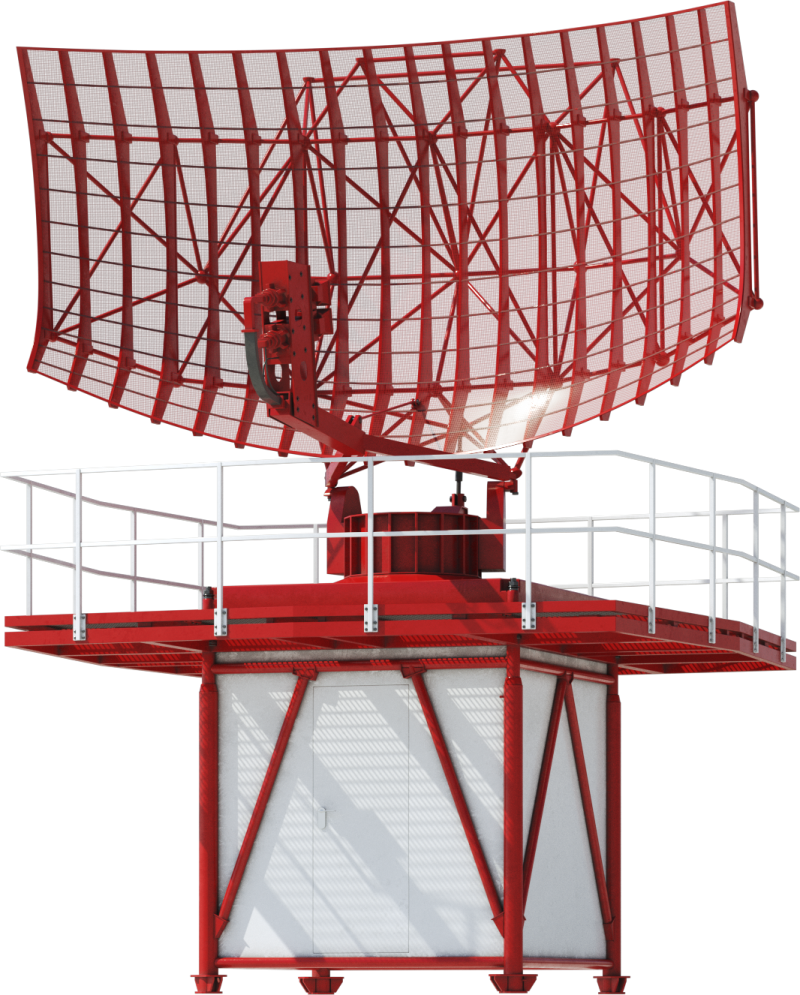 Key features
The antenna creates a cosecant squared-shaped radiation pattern. This feature ensures effective ground clutter suppression and excellent coverage at higher altitudes.
The system is equipped by linear, circular or elliptical polarization.


The transmitter is a modular air-cooled solid-state system. The transmitter is operating in full frequency range with frequency diversity for short pulse and long pulse transmission. The overall configuration of the transmitter allows the use of 8 / 16 transmitter modules with GaN technology and advanced diagnostics.


The high dynamic range of receiver is achieved by direct RF A/D conversion. The receiver includes automatic digital gain control and gain calibration. The receiver BITE diagnostics measures receiver performance parameters including noise figure.


The signal processor is based on 64-bit processors with high computing performance. Adaptive CFAR filtering includes scan to scan evaluation. Extraction process involves detection of target coordinates and their accuracy improvement.


Each system equipment or unit is fitted with independent BITE diagnostics to carry out performance monitoring and automatic system backup changeover at system level. LCMS is located on radar site, RCMS can be located in remote technical room in Control tower (TWR), etc. The CMS consists of radar status and performance monitoring and allows the authorized personnel to control and adjust radar configuration and parameters remotely. CMS incorporates a user-friendly graphical interface which is used for data and status presentation.


Basic Parameters
RL-2000 is a S-Band surveillance radar
RL-2000 is produced with excellent detection up to 60 / 80 / 100 NM
The radar is equipped by linear, circular or elliptical polarization
RL-2000 is capable of excellent detection ensured by frequency diversity (up to four frequencies) and pulse compression ratio of long pulses
Download

References
Our services are being provided in more than 25 countries worldwide.